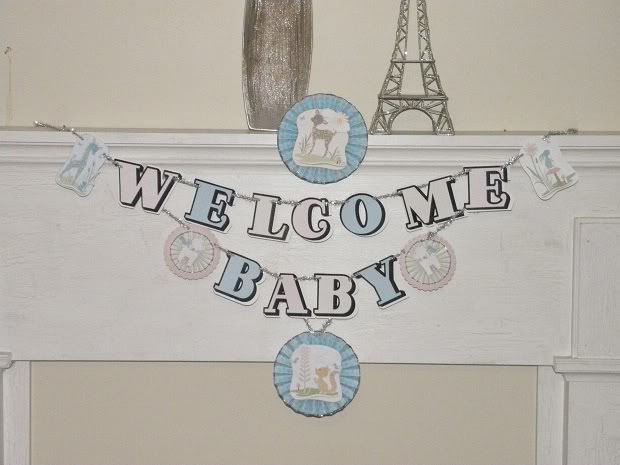 I wanted to share with you a banner I made for the Cricut Circle blog Monthly Challange for February. The theme is Banners and I wanted to use my Imagine to make the project. I also wanted to use Nursery Tails. I don't know of anyone that is expecting in the family, but this is what I came up with.
Carts, Nursery tails, Country Carnival.
All Papers were either printed or cut with my Imagine.
I started by caching 3 patterns off of Nursery tails that I wanted to use on Country Carnival to print the letters. I put in Country Carnival and Spelled Welcome Baby at 3" substituting the Nursery Tails Pattern for the original Courtry Carnvival pattern. I also cut at 3.25" the same letters but I got rid of the pattern all together so the Imagine would cut only and not print.
For the rosettes, I printed 1 12x12 in blue, cut 4 pieces 3x12, scored at .5" glued 2 together so I ended up with 2 3x12 long strips scored. Glued the ends together and pressed into rosettes. I stickled the edges with silver stickles.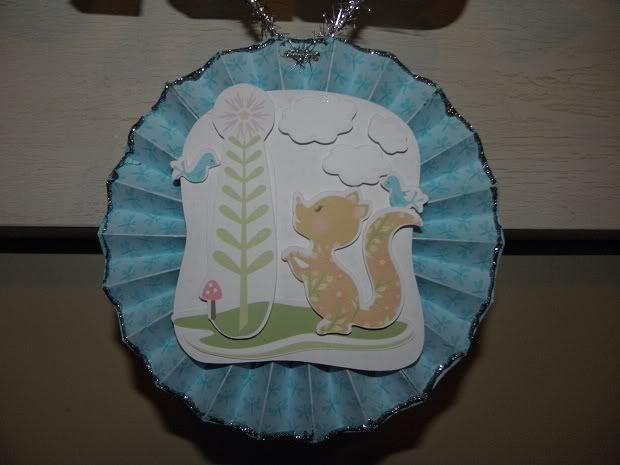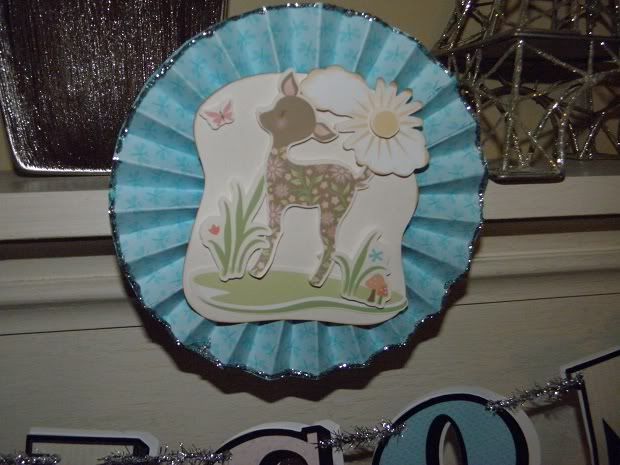 For the rosettes below, I cut 2 of the pink scallops from Nursery Tails deleting all of the other images that came with the scallops. I cut the lamb by itself and printed more paper for the scored rosettes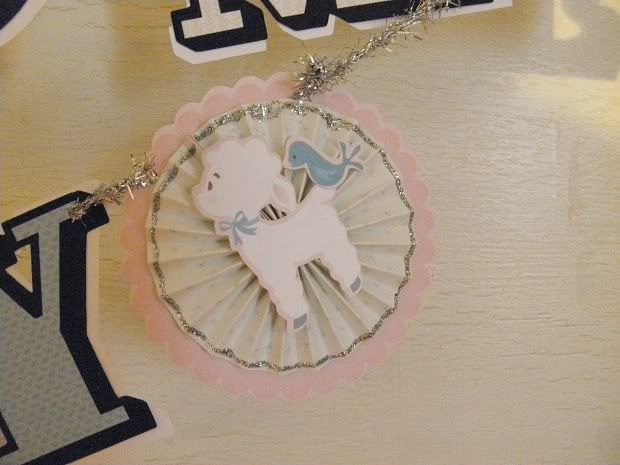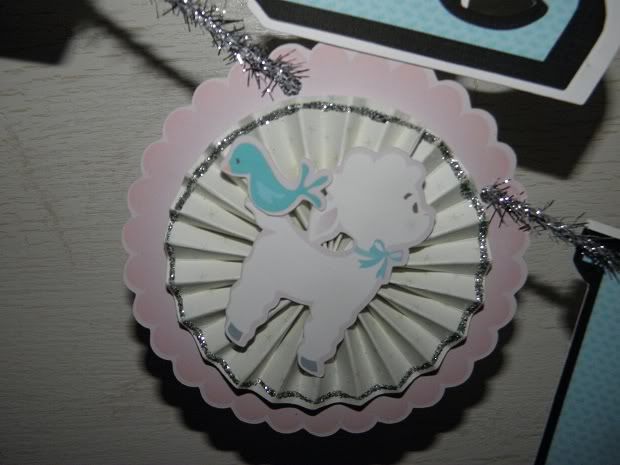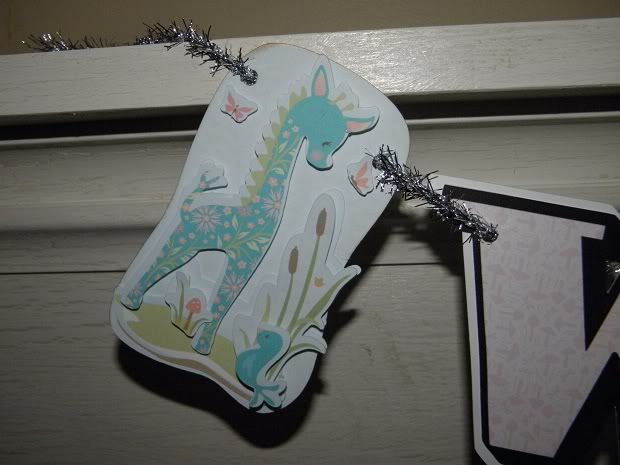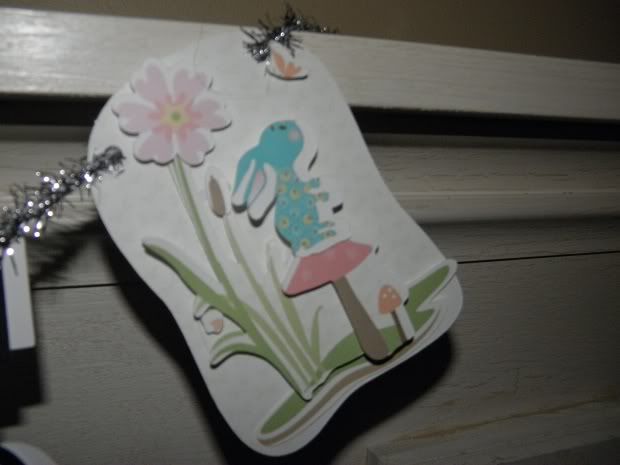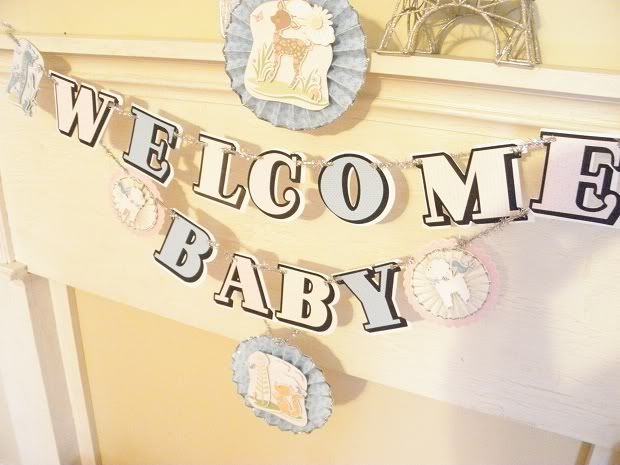 I finally think I like my imagine, once in awhile it does nutty things, but for the most part, it does what it's supposed to.
Beth