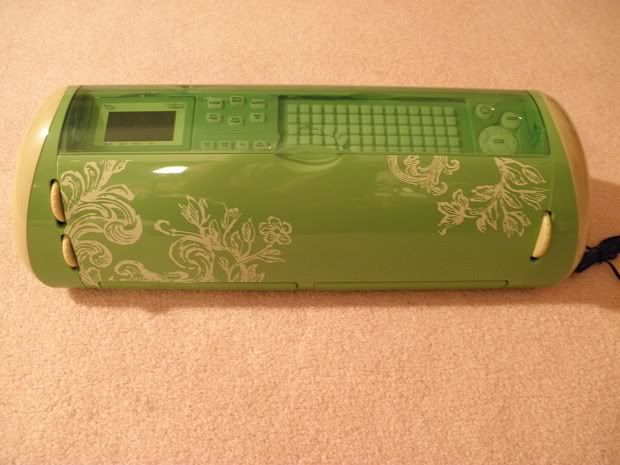 I ordered this off of Walmart.com after Black Friday. If I would have been smart, I would have just got one on Black Friday, but I waited so I ended up paying slightly more then the Black Friday price.
It is so awesome. I just love how the bright green makes everything around so cheery. Even the buttons light up bright green.
I gave my old expression to my daughter to play with. It is 3 years old, but seems to have plenty of life left. I already cut some things on it including grunge board. I am in love with this stuff. I just tried it today for the first time.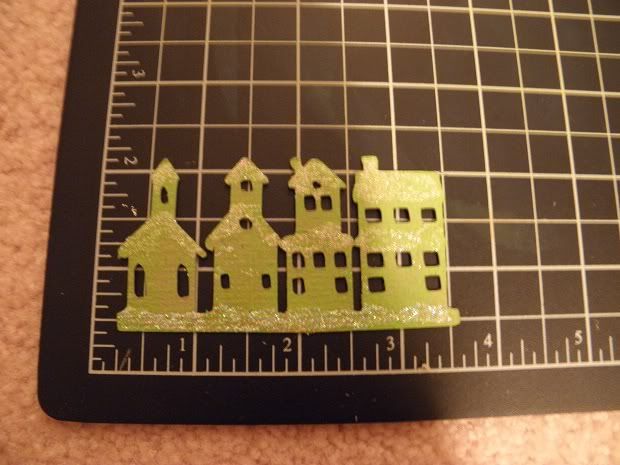 These are the houses from Winter Woodland cart. I sized them to less then 1 3/4" tall and welded them together with my Gypsy. I did multi cut 2x and they came out perfect. Even for such intricate cuts. I can't wait to try the grunge board again.
I am working on some
Tim Holtz Christmas tags
that I will post as soon as I get them done. If you get a chance check out his blog on the Christmas tag series. They are amazing, as usual.