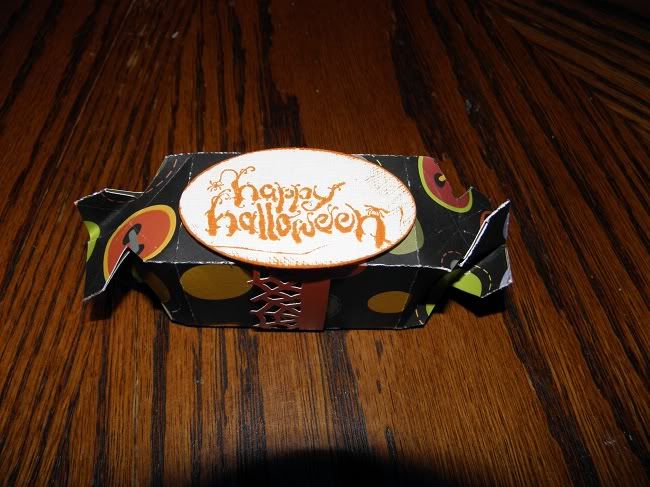 I created this the past couple of days to mimic the sizzix die for the candy box. It is relatively small, 1.38x2. It took me awhile to get it right, but I am pretty happy the way it turned out. You can download it under my cut file tab, Sweet Treat. The first tab is cut, the second tab is score. I put my blade upside down in my cricut to score. You should be able to cut using the regular cricut. Be very careful you don't move the images around in the file, they were a bear to line up.
Sorry the pics aren't the best, but you can cut and decorate anyway you like. This was just me being in a hurry.
Feel free to leave me some blog love it you like this file.
Beth